Benalmadena Butterfly Park
A butterfly is a queen in the world of insects. It represents the spring, a new beginning, warmth and above all beauty. On the Costa del Sol you can admire the animals up close at the butterfly park Mariposario de Benalmadena.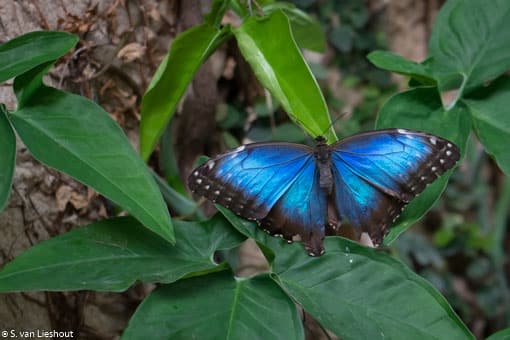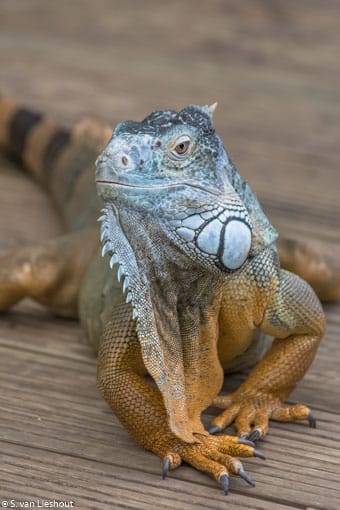 The wonderful world of insects
A few years ago, they were the only species in the extended insect family that did not give me the creeps.
Until I discovered bloggers who specialized in photographing insects. With the help of macrophotography, a wondrous world opened up for me. From close up, the squirming and itchy critters are beautiful coloured alien creatures. A praying mantis, ant or bee will never be the same once you've seen the animal through a magnifying glass.
But let's go back to butterflies.
In Benalmadena Butterfly Park, one can admire up close dozens of species of butterflies in all colours and sizes, which would be far more difficult in the wild. The only place where I saw nicer and larger butterflies was in Kerala in India.
Wild animals in Benalmadena
However, let me be clear, I think animals should live in the wild, but if I am honest, I feel this applies much more to mammals than to other animals. Given the lesser level of the cuddliness of insects, fish and reptiles, I have much less trouble with their lifelong imprisonment. Here, in the Benalmadena park, animals dance around you, play tag with each other and sit on your head. Others, such as moths, mainly rest during the day. At first, the moths appear to be stuffed specimens, but if you have enough patience, there is a minimal movement to be seen.
Benalmadena Animals
Butterflies are not the only creatures that can be seen in the park: brightly coloured birds, some tortoises, fish, iguanas, and a depressed walibi keep the insects company. Butterflies are divided into pupae, caterpillars, moths and butterflies.
Fun Facts about butterflies
Once an hour, a biologist gives a talk in Spanish and English. It is, unfortunately, relatively brief. However, I suspect that there is much more to tell about the butterfly world. Still, I will have to find out for myself as the information given is somewhat limited. A missed opportunity, in my view.
The life of a butterfly
I would think there are many interesting facts about the life of butterflies: like their ecosystem; their role in the food chain; on types in Spain; the economic value of the butterfly (e.g. silkworm); physical characteristics of the animal, and the effect of climate change on the habitat of butterflies.
Who loves to read and is interested in butterflies, Barbara Kingsolver describes in her novel 'flight behaviour' the impact of climate change on monarch butterflies.
Or, if you more visual watch the BBC video (6 minutes), showing the incredible migration of these butterflies.
Practical tips
If you plan to visit the park with children, read up in advance, so you can tell them some fun facts about these animals.
Inside the 'park' it is hot and humid. Wear something cool and breathable to stay comfortable.
If you plan to take pictures, keep in mind the damp climate. To keep your lens dry, make sure your camera is not exposed to air conditioning beforehand.
If you really want to make beautiful pictures, use a macro lens, which I, unfortunately, do not yet own.
Next to the butterfly park is a Buddhist stupa. This can be viewed for free if you're in the neighbourhood.
Tickets can be purchased online in advance to avoid cueing.
Reach the park via the A7, exit 217.
The park is open daily from 10:00 to 19:30 hours.
Combine this trip with a ride on the cable car in Benalmadena, for fantastic views over the bay of Malaga.
More Andalusia
In the area
Sightseeing in Torre del Mar Torre del Mar, a small village on the Costa del Sol, in the south of Spain, had escaped my attention until now. As far as I knew the town's only claim to fame was the yearly summer influx of German tourists. If it weren't for an Irish...
read more