The best time to visit Keukenhof is in spring
It took 55 years before I paid my first visit to Keukenhof. It had been on my wish list for a long time because what could be more fun for a Dutch person abroad than something so typical from my home country, like tulips? But you know: busy, busy. Moreover, I don't live in the Netherlands.
As Keukenhof is only open to visitors in the spring, there is limited opportunity to visit. That's not to say it's quiet the rest of the time. The park requires maintenance all year round. In autumn, gardeners will start planting more than 7 million flower bulbs by hand. The result of this backbreaking work can be seen from the end of March till mid-May.
Tulips in a sea of Flowers
Fortunately, a visit to Keukenhof is worth the wait. Because it is a unique sensory experience. Even though tulips are the main protagonists in the park, other flowers like hyacinths, daffodils, anemones, irises, orchids and freesias provide a colourful background.
Sensory overload
Keukenhof uses layered planting. The various bulbs are planted in several layers of late and early-flowering bulbs. Using this type of lasagna planting, Keukenhof remains in bloom for eight weeks.
Bright colours, pastels, green and different scents all aim for a place in the spotlight. Some of the flowerbeds appear to have been painted with a broad brush. Others are more delicate, like they are drawn with a pencil. Some parts are avant-garde, others resemble more the impressionists.
Visit Keukenhof
Tourists flock to Keukenhof from all corners of the world. Some speak German, others English, Spanish, Russian, Arabic, and Chinese. The words might sound different, but their reactions to the sea of ​​flowers are universal. The colours, the shape, every flower, and every bed must be photographed. Not only do I think so, judging by the numerous mobile phones at hand, just about every visitor photographs every tulip insight. So yes, the tulip is beautiful. And that has been the case for centuries. In fact, the tulip's allure is so powerful that the flower bulbs led to the first stock market bubble in the 17th century. More on that later.
But first, let's take a look at what else there is to see in the park.
What is there to see in Keukenhof?
Flower shows in pavilions
Aside from the flower beds in the park, flowers and plants can also be admired in the various pavilions. The Beatrix Pavilion is the mecca for orchid lovers. One hundred thousand tulips bloom in the Willem-Alexander Pavilion. In the Oranje Nassau Pavilion are other flowers and plants to be admired.
Art in Keukenhof
Through the park, you can see various statues and other art objects.
 Of course, a visit to this park is mainly a hobby for middle-aged couples. Yet families also get their money's worth in Keukenhof.
Keukenhof for children
There is a Mify playground and a petting zoo for children. In addition, children can participate in a free scavenger hunt (collect the guide at the entrance). Or try a typical Dutch treat: mini pancakes called poffertjes.
Maze
The maze is also aimed at families. However, it also exerts an irresistible attraction on me, giggling teenagers and serious seniors.
Cruise with a whisper boat
Alternatively, take a boat trip. The whisper boat sails through the bulb fields. Along the way, you see, in addition to flowers, many birds such as the oystercatcher, grebe, herons, lark, and coots. If you're lucky, sometimes there is a hare to be spotted on land. The tour takes 45 minutes and is sold out in advance on busy days.
A whisper boat trip is not included in the entrance fee. Click here to reserve a place online.
Tulip madness, the first stock market bubble
In the Dutch Golden Age, exotic tulips were very popular. In fact, they were so much in vogue that at the beginning of 1637, the tulip bulbs were worth as much as an Amsterdam canal house (source)! Think about that. One would pay a million euros or so for a few bulbs at today's prices. The madness naturally led to a 'stock market crash'.
To get an idea of ​​the tulip madness, watch the movie Tulip Fever or read the story based on the book by Deborah Moggach.
Nowadays, a bouquet of tulips may be more affordable, but that does not mean the price is right. Because the actual (environmental) costs are not taken into account.
The ecological footprint of flower and bulb cultivation
Unfortunately, like so much in life, the joys of life come at a cost. The ecological footprint of bulb cultivation impacts the quality and quantity of water and biodiversity through:
High use of pesticides and fertilizers.
A low groundwater level and high demand for freshwater result in desiccation.
Severe water pollution due to the use of pesticides and fertilizers.
Drying out of dune areas due to bulb cultivation (source).
Since bulb cultivation is profitable financially, the sector grows steadily. But, in the meantime, the environment, nature and landscape are the losers. Therefore, it is high time to include these factors in business operations and switch to corporate social responsibility.
Can Keukenhof do business in a socially responsible manner?
During the trip on a whisper boat, the captain explained some basic measures Keukenhof takes to minimize pollution.
Unfortunately, when I asked the Keukenhof PR department what else the park does to operate in an environmentally friendly way, I received the following:
"In the press release, you will find the press information of Keukenhof. I have nothing further to add to this."
I'll spare you reading. The folder does not contain any information about Keukenhof's environmental policy. Decide for yourself.
Plan your visit to Keukenhof
It is essential to plan your tour to get the most out of a visit to Keukenhof. There's too much to look at in one day as far as I'm concerned. So if you're going with a specific goal in mind, plan ahead. At the entrance, you will find some helpful maps to plan your visit.
By public transport to Keukenhof
From Europaplein (RAI) Amsterdam, you travel directly with the Keukenhof Express (line 852) to Keukenhof. This bus runs up to 8 times per hour and drops you off at Keukenhof in about 35 minutes.
At Schiphol Airport, get on the Keukenhof Express (bus line 858).
Leiden: The Keukenhof Express bus line 854 from Leiden Central Station runs up to 4 times per hour and takes you to Keukenhof in 30 minutes. The bus departs from the bus station on the centre side of the NS station.
Bus line 50 from Arriva from Haarlem station runs 4 times an hour during the week. It departs from the bus station on the centre side of Haarlem station. On weekends, the bus runs twice an hour. The bus takes you to Keukenhof in 40 minutes. Get off at the Meer en Duin stop in Lisse. The main entrance is then a 10-minute walk away.
You travel from Katwijk, Noordwijk or Noordwijkerhout with line 90. This bus departs once an hour. Get off at the Keukenhofdreef stop in Lisse. The main entrance is then only a 5-minute walk away.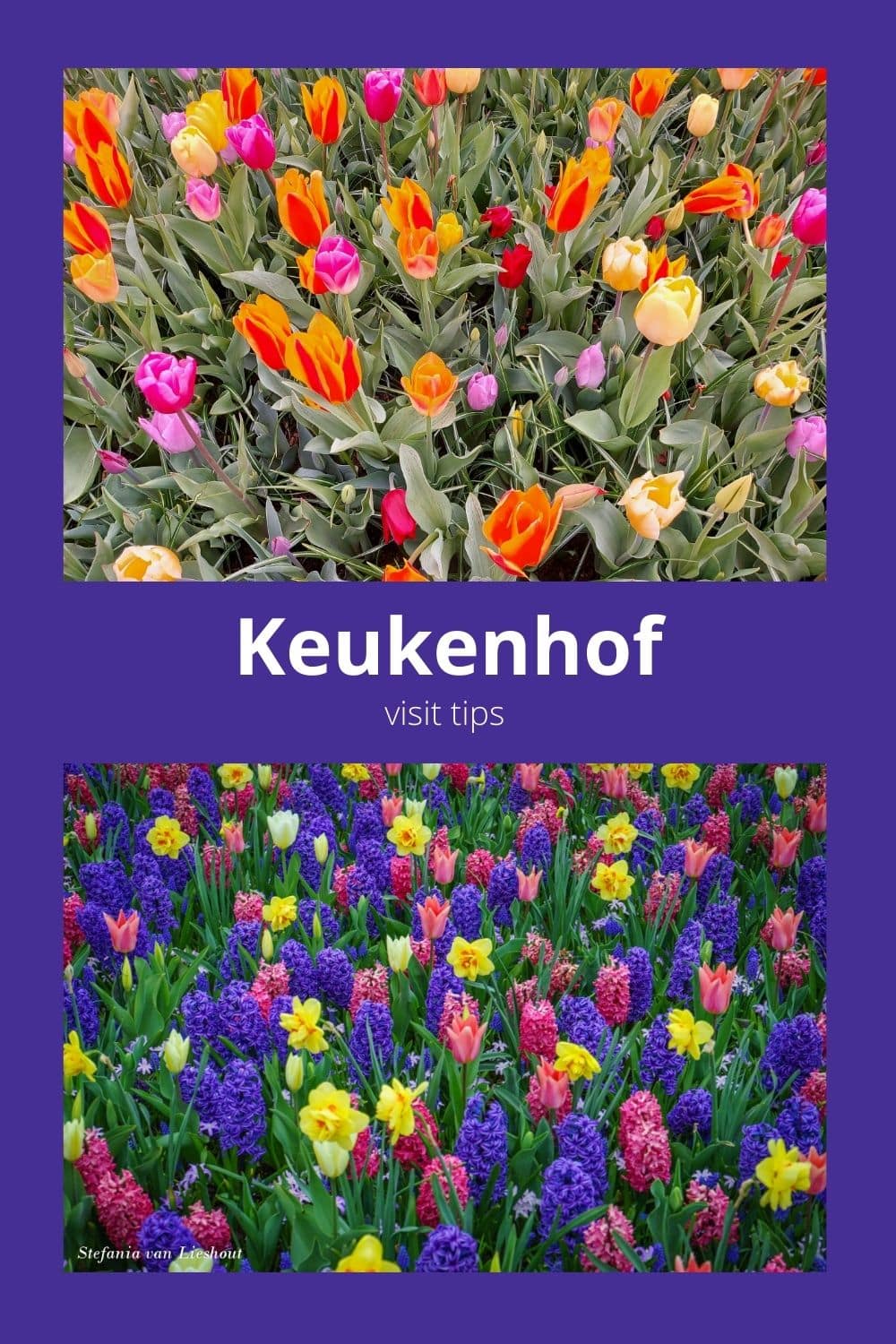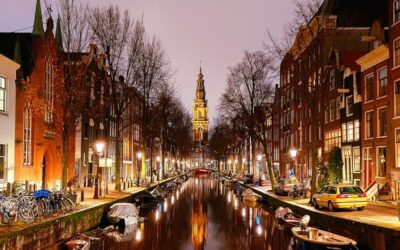 A Voyage through Amsterdam Is a canal cruise through Amsterdam super touristy? The short answer is a resounding yes! But is it fun? Yes, absolutely. Even for a seasoned Amsterdammer, there is no better way to see the city in a relaxed way than with a cruise through...
read more