Paragliding in Niš, Serbia
Running off a steep cliff as fast as possible is not something I would generally recommend to anyone. On the other hand, I am all for paragliding. Unfortunately, these two things go hand in hand.
To fly, one has to run towards certain death. At least that is how it feels like. So there I am, standing on an 800 meters high mountain in southern Serbia, buckled up waiting for the right wind, weighing my options. The first and overwhelming thought is to unbuckle and run to my loved ones as quickly as possible. After all, I have a lovely family that I want to see again. The other option at this point seems to involve, if not death, at least a crippling accident. Why would I want to risk my future happiness for a short thrill?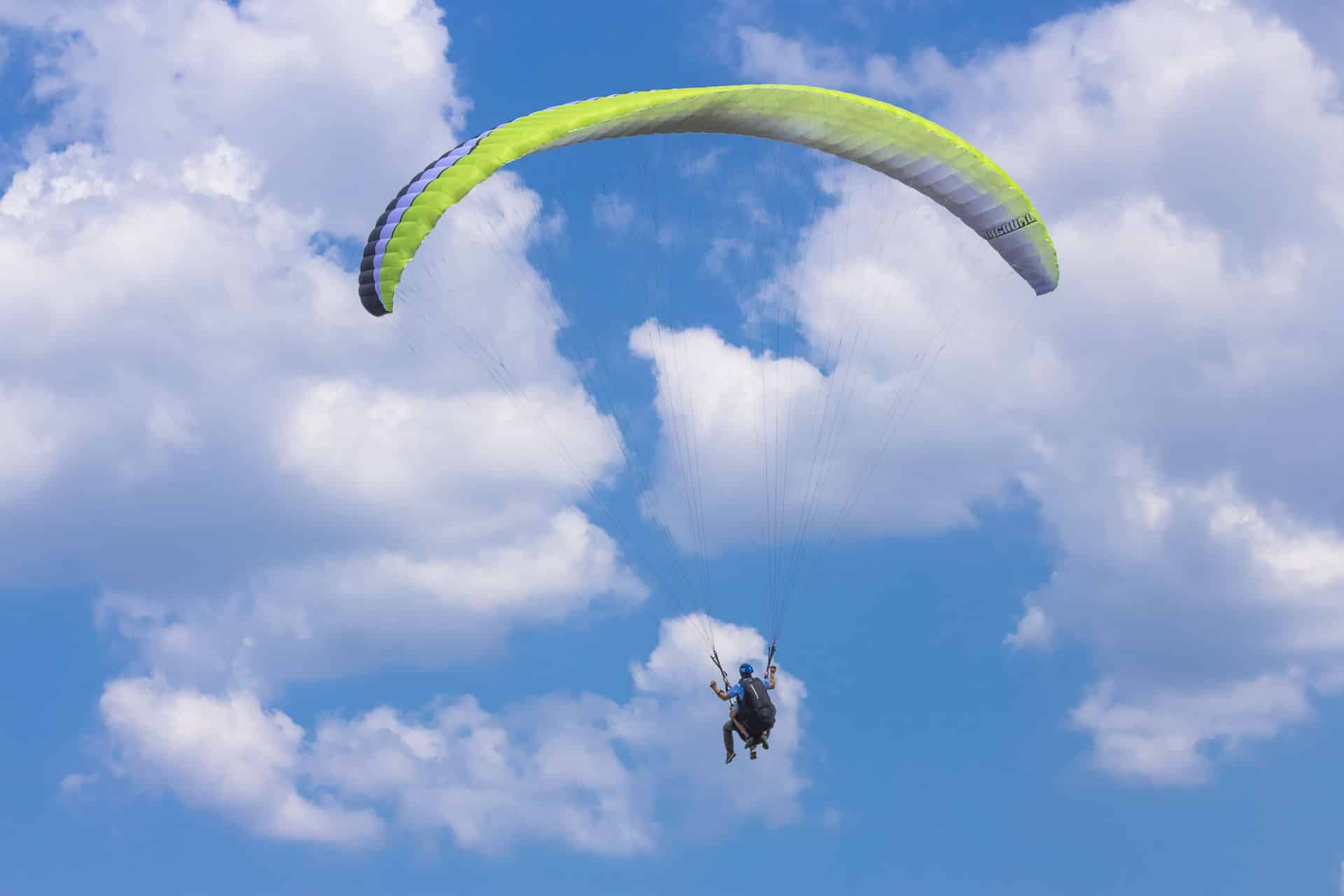 Tandem paragliding experience
On the other hand, I am sure this is relatively safe. Otherwise, the Niš tourist office would not suggest we take the flight, right? To fly a paraglider, one has to be a qualified pilot. As this is a first for me, I will take a duo-flight in a tandem.
Apparently, you don't require any experience to fly. I just have to sit back and enjoy the ride! Still, I am not sure. Whilst I consider the alternatives, time runs out, and the wind picks up. And off we go. The run is blissfully short. Within a hundred metres, we take off. Initially, I feel like hyperventilating. But once I settle, flying at a speed of 40 kilometres an hour feels surprisingly tranquil. The landscape below slowly changes form.
How does it feel to soar like a bird?
Yes, this is the thrilling sensation of soaring like a bird. However, at the same time as I start to relax, I learn from the pilot that the wind can make unexpected moves. Turbulence, the dreaded T-word, is not just a thing for flying aeroplanes but a genuine concern whilst paragliding too.
For a change, I feel lucky being overweight, as the additional kilos keep me from being affected too much by the wind. Thank you: red wine, chocolate (one can never eat enough chocolate), ice cream and lasagne for keeping me safe.
Miroljub, the pilot, oozes calm and keeps reassuring me I am doing great. "Wave to your husband. He is watching. There look." My greatness amounts to hanging… which admittedly I have ample experience. Still, his reassurance works. My heart rate goes down from what surely must have been at least 200 beats per minute to a more acceptable level.
A soft landing in Nis
After what is less than 15 minutes – but feels like an hour – our flight has to come to a complete stop. When we land, the pilot warns me that it will feel like a jump from 30 cm height, and I have to run again. In fact, it is a soft landing, and I know for sure that this is an experience that I want to have repeatedly.
Practical advice to a paragliding experience
The flights usually occur near Niška Banja, a 15 minutes drive from Niš.
The website of Paragliding Grunf is in Serbian only. However, the instructor speaks fluent English. You can contact them by e-mail: info@grunf.org.
Wear sturdy shoes with laces (no flip-flops or sandals) to ensure you can run.
Long trousers and sleeves are also a good idea. It will be a lot colder in the air, flying at relatively high speed even when it feels pretty warm at ground level.
Remember that booked flights may be cancelled due to adverse weather conditions.
The surroundings of Niš are ideal not just for paragliding but for many outdoor activities, like rafting, climbing and hiking.
So you know, I travelled to Serbia as a guest of the Niš Tourist Office.
The Danube Delta is a remote region in Romania where you will meet only a few locals and a handful of foreign tourists. It is, in fact, Romania's best-kept secret.
The Delta consists of narrow creeks, canals, rivers, lakes, enchanting islands, pearly white sandy beaches and amazing wildlife. On a boat, with a camera at hand, it is easy to imagine that I am the new David Attenborough.
read more