South of Spain
Between 1920 and 1934, British author Gerald Brenan lived in Yegen, a remote Spanish village set in the Alpujarra. His autobiography 'South from Granada' depicts his time there.
This book, part biography, part travelogue, was first published in 1957. However, it is still worth a read for those interested in the region and Spanish history. His evocative writing takes the reader back to a time when Andalusian villages were self-sufficient of peasant farmers.
In fact, the Alpujarra has not changed that much since Brenan wrote his account of rural life in the Spanish mountains.
Yegen is still a mere hamlet, with only 438 inhabitants. Although the village has a paved road connection and the villagers access to public transport, it is not uncommon to find a donkey cart on one's path.
The religious festivals, local politics, corruption, the lemons and goats, the scenery with the snow-capped peaks of the Sierra Nevada, so vividly described in his tribute to the unspoiled beauty of the region, are still there to see.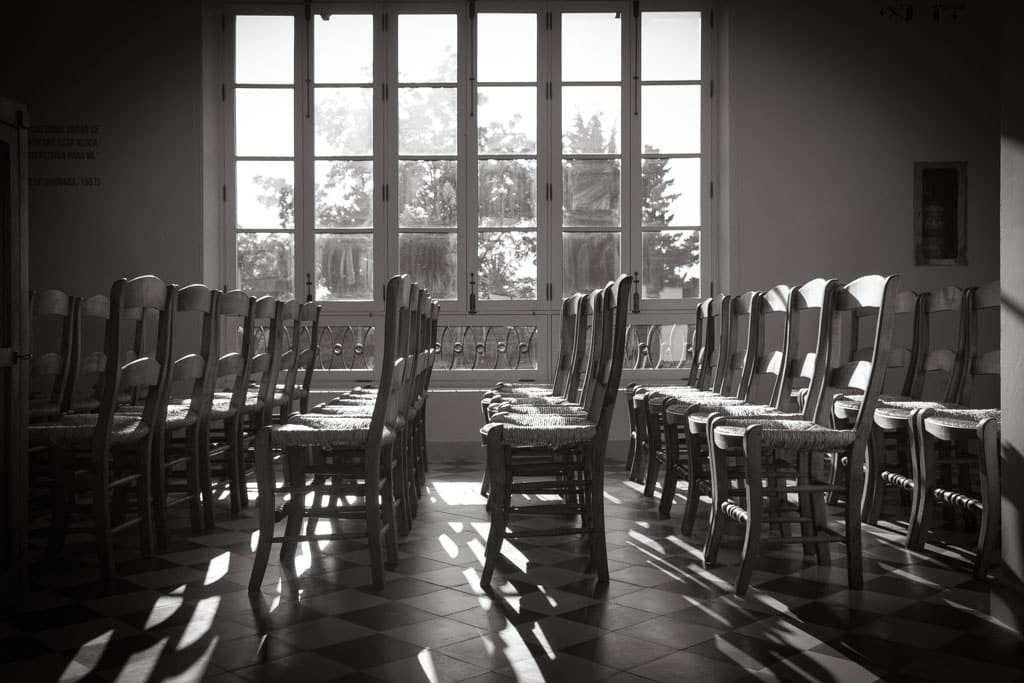 From 'South from Granada'
Forget the Alhambra, forget the nightingales and consider only the mountains. They are high enough to boast of having small glaciers, and if you cross them you will come to a broad, hollow country, very broken and separated from the sea by a coastal range. In this country, which till quite recently could only be explored on foot or mule-back, that is the subject of this book.
Life of Gerald Brenan
The author was born in 1894, a British writer and Hispanist who spent much of his life in Spain. He is best known for 'The Spanish Labyrinth', an account of the social and political background of the Spanish Civil War and of course 'South From Granada'.
During the Spanish Civil War, he moved back to Britain. Brenan returned to Spain in 1953, where he spent most of the remainder of his life in Churriana near Malaga (now museum Casa Gerald Brenan). In 1931, he married American poet and novelist Gamel Woolsey, who died in 1968 of cancer. She is buried at the same cemetery as her husband in Malaga. Gamel is the author of 'Malaga Burning' a personal account of her life affected by the Spanish Civil War. After the death of his wife, Brenan moved to Alhaurín el Grande. He died in early 1987. His ashes are buried at the British cemetery in Malaga.
Juicy detail: rumour has it that Malagueño born actor Antonio Banderas bought the film rights to 'Malaga burning'.
Casa Gerald Brenan in Malaga
Gerald Brenan's home in Malaga is now a cultural centre, library and museum dedicated to Gerald Brenan, his life and improving literary ties between Britain and Spain. It is open to visitors on Wednesday, Thursday and Fridays.
Address
Casa Gerald Brenan
Calle Torremolinos 56, Churriana, Malaga
Valencia is an iconic Spanish city, known for its famous landmarks, food and 'Las Fallas', with a sunny climate and nearby beaches, wetlands and mountains.
read more