In search of the wolf
Disguised as a granny, I embark on a search for wolves in the German wilderness with Biosphere Expeditions.
Through the brothers Grimm, I know that wolves have a culinary preference for ladies of a certain age. So I plan to draw the wolves out of hiding with my cunning camouflage. Though I don't have a red riding hooded granddaughter yet. So in times of need – when eaten by a wolf –I'll have to fend for myself.
I am excited and scared at the same time.
But – in contrast to the Grimm's protagonist – the modern wolf seems more afraid of humans than the other way around. Probably because wolves have almost been driven to extinction through persecution.
Therefore, contrary to popular belief, you would be fortunate to see one in the wild. Luckily, the chance of spotting one increases every day because the wolf is making a comeback in Western Europe.
Wolves in Europa
In 2021 there were 159 packs, 29 pairs, and 21 individuals in Germany, Netherlands and Belgium (source). In fact, a wild wolf pack with three cubs was recently caught on camera in The Netherlands. However, this is still rare enough to make national news.
Incidentally, 'the wild' in Western Europe is a flexible concept. The wolf can be spotted in forests, mountains, near cities, and on motorways. Sadly, they often meet death when trying to cross busy roads.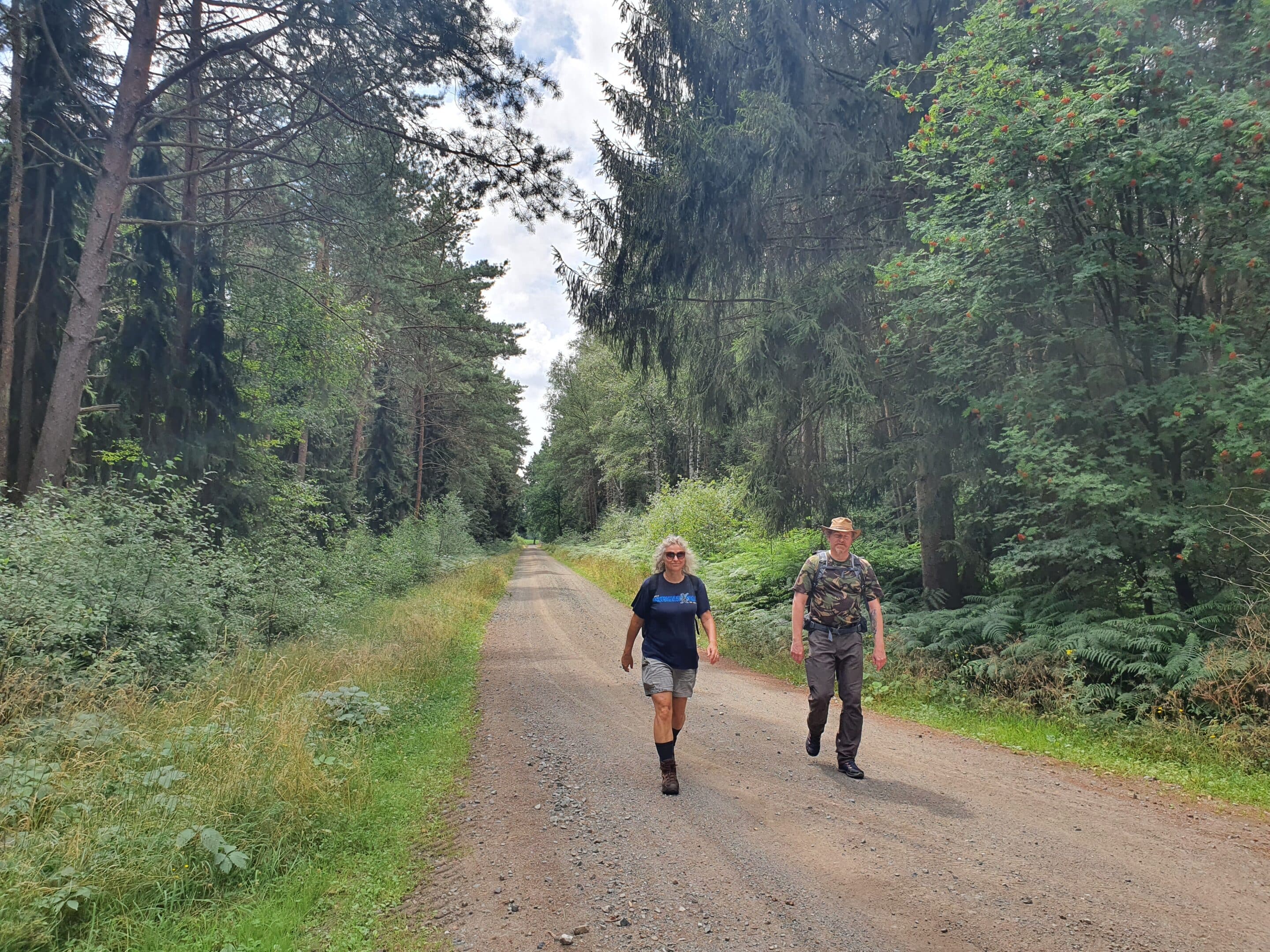 The grey wolf in  Lower Saxony
Our research area is the Lüneburger Heide in northeastern Lower Saxony. It is part of the hinterland of the cities of Hamburg, Hanover and Bremen. The region is named after the town of Lüneburg.
Even though there is only a remote chance of seeing a wolf in the wild, there is plenty of other wildlife to admire. On our first short walkabout around the hotel, we spot a grass snake, countless butterflies, dragonflies, a kingfisher, buzzard, frogs and a deer. The forest also boasts wild boar, foxes, hares, golden eagles, otters and a troublesome alien, the raccoon.
Wildlife everywhere, even in our hotel! My room on the top floor of a 17th-century manor lies under a marten's nest. At least, that's what the experts assume. But, of course, it could well be that the attic is haunted. Who knows?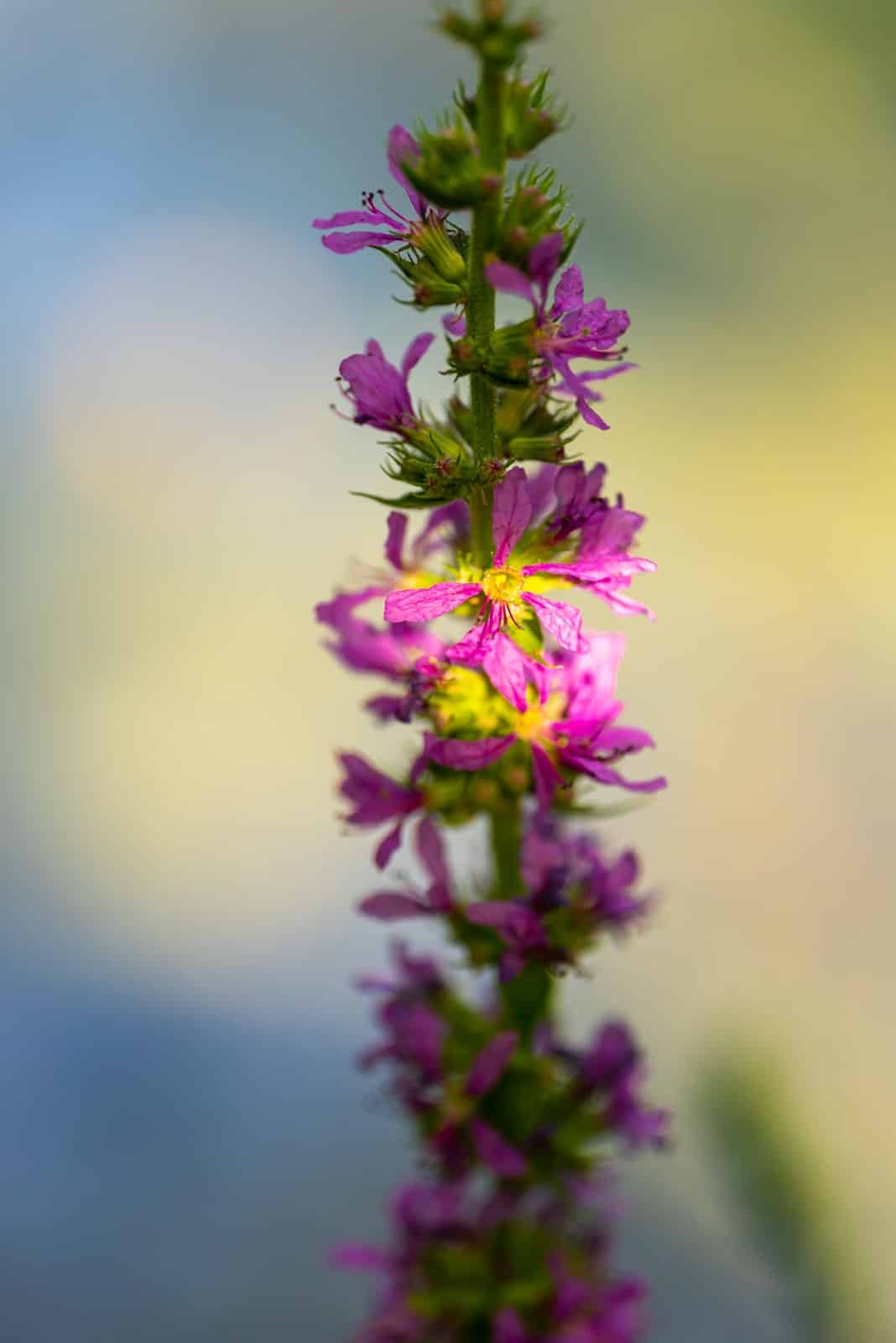 Wilderness for beginners
So, what is a typical day like in a wolf expedition?
During the first days of the wolf expedition, you will learn a lot about wolves and their habits through training by various wolf experts. In addition, you will be taught to use a GPS and how to record tracks. Fortunately, in the Lower Saxony forests, even for someone like me, with geographic dyslexia, it is almost impossible to get lost as you are always near a road.
Depending on the weather, activities are usually determined the night before and confirmed in the morning. The format of this expedition is quite flexible, so that you can adapt your participation based on your fitness and the weather.
In the morning, the expedition team split into smaller groups of two or more people. The groups then drive to the start of their route. Then, depending on the terrain, your preference and skills, you will conduct a survey of between 15 to 20 kilometres on foot.
Once back at the hotel, you will be tired but satisfied. It is a good idea to have a shower to get rid of ticks, dirt and sweat. In the late afternoon, the expedition team collates and discusses the results of the different groups. Followed by a vegetarian meal, to bed, and an early start the next day.
Tracking down the wolf
If you're lucky, Mollie, a wildlife detection dog specialised in wolves, trained to sniff out wolf tracks or droppings, will walk with you. When you find paw prints or other traces of wolves, these must be recorded using GPS, cameras and data sheets. Back at the hotel, the results are logged, and the findings are discussed.
On other days, you'll join experts to inspect fences and camera traps.
The presence of wolves can be proven in various ways:
In theory, this can be done by spotting the wolf or, better still, a pack of wolves in the wild (unlikely but not impossible).
An alternative way of tracking the wolf is through paw prints. A wolf's paw print is distinctive, at least to an expert. For a layman, it is a bit more complicated. In addition, the print quality highly depends on the surface, traffic and weather. In short, again, not impossible, but unlikely.
Camera traps in the forest are also helpful. Once more, this is difficult due to privacy legislation and theft of equipment. Because of data protection laws, cameras can only be used to a limited extent within the European Union,
Ideally, the animals are collared with transmitters (but transmitters are expensive, and wolves are hard to catch).
Ultimately the only practical option to determine wolf presence is the collection of wolf poop (a.k.a scat), which is relatively simple but effective. One can determine the wolf's diet, sex, DNA and habitat through the faeces.
This means that our detective work mainly consists of looking for wolf poo.
Mindfulness in the forest
A wolf prefers a well-trodden path, where he makes his presence known by, you guessed right, poo. Often marking its territory at crossings, preferably on exposed and high ground. With a little training, wolf poop is relatively easy to distinguish from other animal faeces because of its bones, hair, and, when fresh, stench. The smell is akin to cat poop.
After such an experience, walking through the woods will never be the same for an aspiring wolf tracker. The greenery, the birds, the sun (if all goes well) and the concentration on tracking poop ensure that time and worries disappear in the background.
Of course, it's not the expedition's primary goal, but somehow this works wonderfully zen for me. I went for the thrill (wolf) and came home totally relaxed. And yes, I have lost my fear of wolves instilled in my childhood.
Hotel Gut Sunder
We stayed in the middle of the forest near Meißendorf. Hotel Gut Sunder is housed in a stately home dating back to the 17th century. The hotel is run by a charity that aims to integrate people with intellectual challenges into the workforce, and most of the staff are either on the autistic spectrum or have Down syndrome.
The breakfast buffet was extensive, with fresh fruit, delicious bread rolls, yoghurt, cheeses, jams, etc. The en-suite rooms are spacious, comfortable and clean.
However, for future expeditions, you might have to share a room with another participant. Luckily I didn't have to due to Covid-19.
Wolf expedition aims
The aims of this project for the conservation of wolves in the wild in Germany are:
To determine the total number in this area;
Determine the group sizes, movements and activities;
Assess the interaction of wolves with livestock;
To assess the efficiency of livestock protection methods;
Map the number of prey species in the wolf's habitat;
Evaluate the impact of wolves on wildlife and livestock populations.
Practical tips
Ticks and mosquitoes are probably the most dangerous animals in the German forests. At best, they bite and irritate. At worst, they transmit diseases such as Lyme. So cover yourself with mosquito repellent and check your body for ticks after each walk. The best thing to do is wash your clothes and shower as soon as possible. Chances are you'll wash most of them away, but ask someone else to check your body for ticks if in doubt (back, back of legs).
Weather is changeable in Germany. Therefore, make sure you carry clothing suitable for different weather conditions. Waterproofs for wet weather, a hat for the sun.
Sturdy hiking shoes and hiking socks are a must.
Bring plasters for blisters.
The expedition starts and ends in Bremen. I stayed downtown at the Best Western Hotel. This is located next to Central Station and a fifteen-minute tram ride to the airport. Bremen has a beautiful old centre. If you have time, tie a weekend city trip into the expedition.
Expeditions Biosphere
Biosphere Expeditions organises expeditions in Armenia, Kenya, Kyrgyzstan, Malawi, Maldives, Portugal, Thailand, The United Emirates, South Africa and Sweden.
More information and availability of the expeditions.
I participated in this expedition as a guest of Biosphere Expeditions.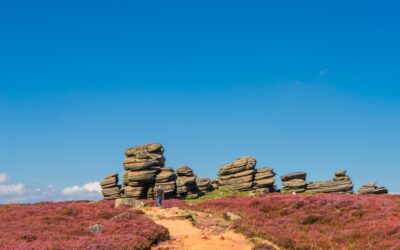 The Peak District National Park is an amazing nature park in central and northern England. It is therefor a great place to hike, ride a horse or cycle. That is if you like steep, rocky trails.
read more