An Affordable London city trip on a small budget
London is always fun, even for people with small wallets. Most museums and attractions are free. In addition, if you have a pair of functioning legs, you can see most of the centre on foot.
And with a bit of planning, the subway doesn't have to cost an arm and a leg. Food can be good and cheap if you know where to go. Stay at one of the recommended hostels, and you will find that Londen is quite affordable.
The British Museum – or as I like to call it, the Great British Robbery –  is the mother of all museums. The collection, looted worldwide by the British, is impressive in size and various objects. If you're even slightly interested in history, this is the place to go. It is a minor miracle that there are still things left to see in the looted countries.
The museum includes the Magna Carta, Egyptian reliefs, the Rosetta Stone, Elgin marbles, Etruscan vases, Egyptian, Assyrian, Greek and Roman antiquities and objects from the Bronze, Stone Age and the Middle Ages,
The entrance to the museum is free.
Other exceptional museums that are free to visit are Tate Modern, Victoria & Albert Museum and the National History Museum.
Sky Garden
The Sky Garden is the highest public garden in the capital. Go there to enjoy the view over the Thames and central London. Admire the plants such as the African lily, bird of paradise (Strelitzia reginae) and lavender.
You can also have lunch in one of the restaurants or have a cup of coffee in one of the cafes.
A visit to the Sky Garden is free, but the number of places is limited. Therefore, a visitor must book in advance through this site up to three weeks in advance.
Changing of the guards Buckingham Palace
Changing the Guards takes place most days at 11 am during a 45-minute ceremony at Buckingham Palace in London.
View the dates that the ceremony will take place here.
And yes, this royal display is free.
Hyde Park
Hyde Park is a 140-hectare park with a small lake, the Serpentine Lake, where boats sail in the summer. An excellent place to have your lunch meal deal (see below).
Since 1872, Speakers' Corner in Hyde Park has been reserved for public speaking. Historical figures such as Karl Marx, Vladimir Lenin and George Orwell came here to demonstrate freedom of speech. Anyone can show up unannounced to speak on any subject if the police deem their addresses lawful.
The park often hosts events, festivals, music performances and guided tours. Most of this is free.
Visit the website for the latest information.
Lunch with a 'meal deal'
For a mere £3.50, you can buy a 'menu deal' from the Sainsbury Local. A drink, snack and sandwich or wrap (900 kcal in total). Enough fuel to last most of the day. In the absence of Sainsbury minimarkets, try the Tesco 'menu deal'.
Avoid alcohol if at all possible. Wine, beer and spirits are expensive in England. Or if you want to drink, buy booze in the supermarket.
Cool Markets in London
There are dozens of markets in the capital,  all with a different atmosphere and merchandise. So browse, don't buy, and you are good to go.
Below you will find the most important listed.
Covent Garden Market
Covent Garden Market is located in an upscale area, near the Royal Opera House and the London Transport Museum (free for children under 17). There are expensive fashion shops nearby. In addition, the market has several restaurants and some food stalls.
Seven Dials
Seven Dials is located a few hundred yards from Covent Garden. Here too, it is mainly food that counts. The property is a former banana warehouse with a glass roof.
Camden Market
In North London, the alternative Camden market with over 100 shops and stalls is located near the Camden lock. A great place to browse for goods from the punk scene, clothing, art, cafes, restaurants and terraces.
Chinatown
For authentic Chinese foods and restaurants, visit Chinatown in London.
Southbank Center Book Market
Or shop for a book at the Southbank Center Book Market under Waterloo Bridge.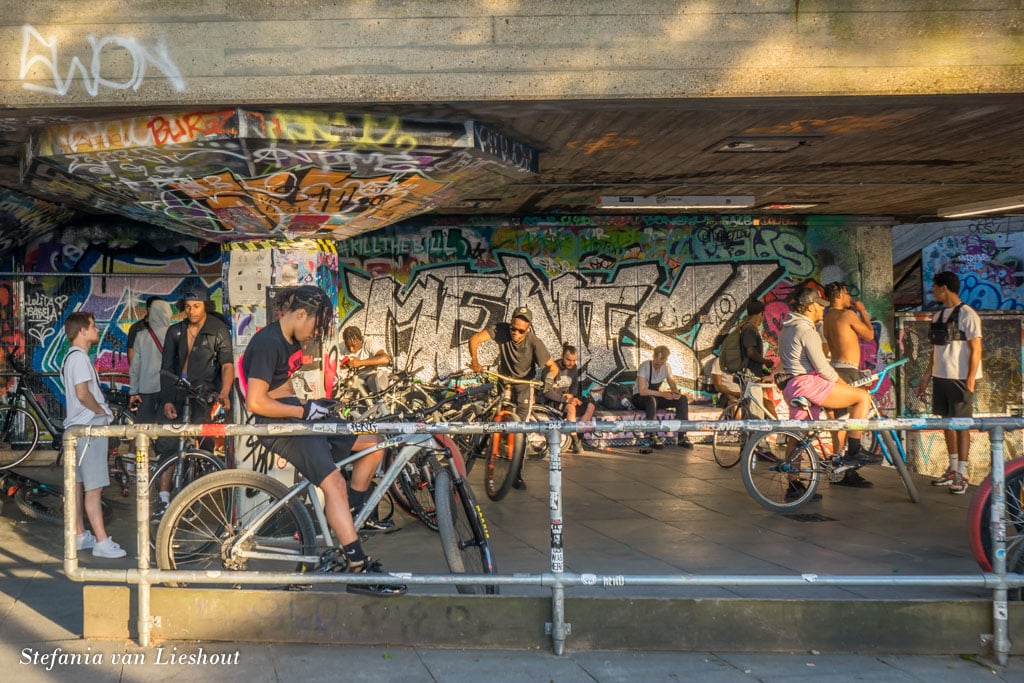 Southbank
And now that you've visited the book market in Southbank check out the rest of this area. South Bank is a nightlife and commercial space in central London, next to the River Thames opposite the City of Westminster.
This is where you'll find the iconic London Eye. Odd ducks, skaters, ramblers and people in business inhabit this riverbank.
Freemasons in England
Have you always wondered about the Freemasons? Is it a cult? What do these mysterious rituals represent? Who are the members? You will get answers to all these questions when you visit the Freemasons headquarters. My tentative conclusion is that it's an elite men's club with a penchant for shiny paraphernalia. And yes, since the beginning of the last century, women can also become members.
Do you have a Freemason in the family? The Museum of Freemasonry partnered with Ancestry to include more than 1.7 million members of English Lodges from membership registers from 1751 to 1921. These records are accessible through an Ancestry subscription, or you can view them for free at the museum.
The Art Deco interior is a bonus to your visit.
Admission is free. Check the opening times on the Freemansons' website.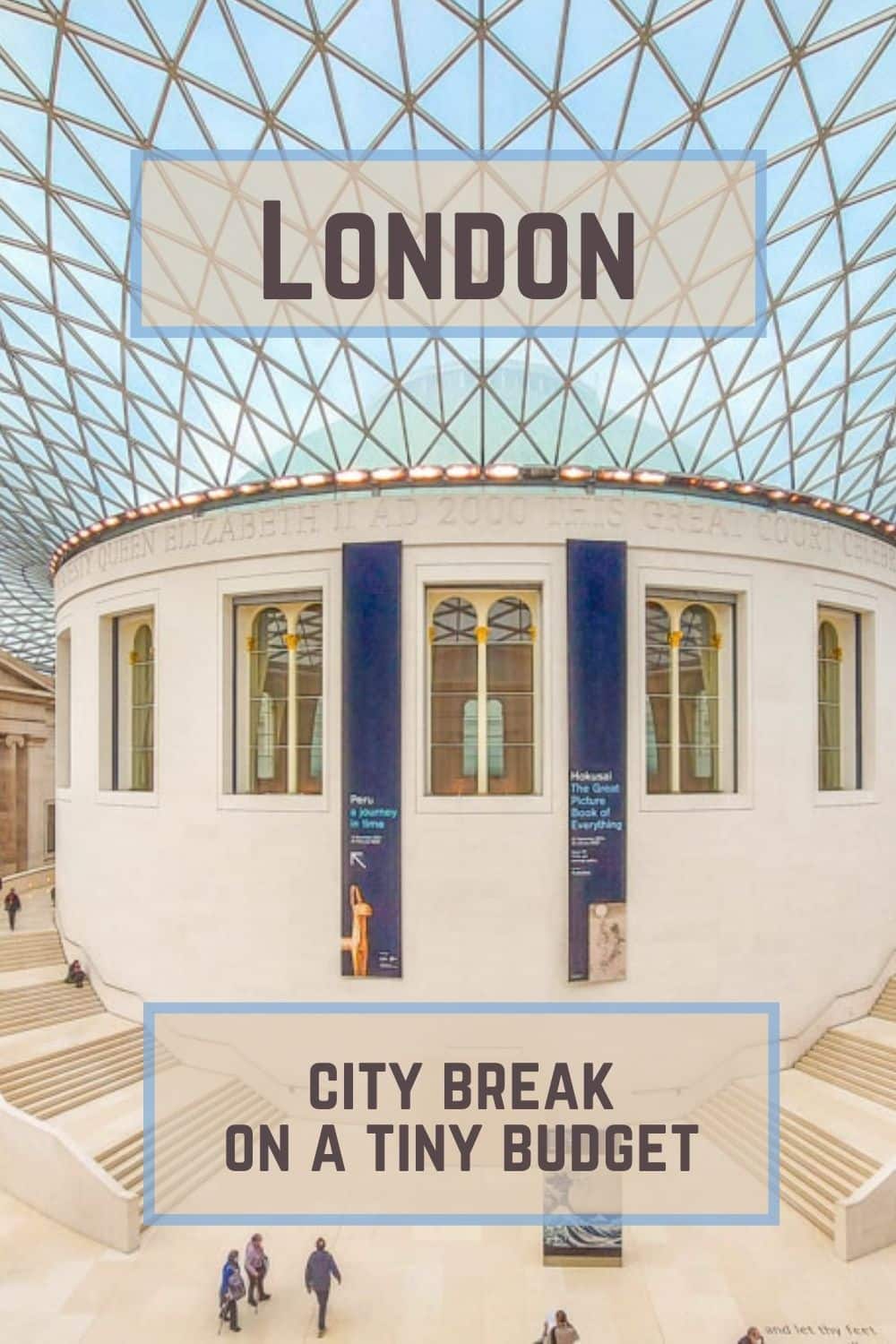 Cheap accommodation in London
St Christopher's Inn Village – London Bridge
St Christopher's Inn Village is a hostel (dormitory rooms) located a 5-minute walk from London Bridge tube station.
View facilities and availability.
Wombats City Hostel
Make new friends in one of the many public spaces at Wombat's City Hostel London. Cook your dinner in the kitchen, hang out in the modern common room or play a game of table tennis in the vaulted brick bar. Tower Bridge, Tower of London and City Hall are just a short walk away.
Generator Hostel London
Relax in style after an adventurous day at generator hostel London. This chic hostel near King's Cross features murals, painted pianos and a Routemaster bus. There is a games room, bar and relaxation areas where nightly events occur.
Check out the hostel and its facilities.
Transport in and out London
The cheapest transport is, of course, the old legs. If you take the metro, it is best to pay with an Oyster card, credit or debit card.
An Oyster card is a smart card. It's a fast, convenient and cheap way to pay for travel on bus, Tube, tram, DLR, London Overground, TfL Rail, River Bus and most National Rail services in London.
You use your Oyster card or your (if suitable) debit card to check-in and out at the gates. Depending on the number of zones you travel to, you pay a maximum amount per day. You automatically pay the cheapest rate because payment is only made at the end of the day.
From London it is easy to travel by train to other major cities like Manchester, Liverpool and Birmingham.
The complete how-to guide to afternoon tea This is the complete how-to guide to afternoon tea for the alien in Britain. What is it, how to indulge and where to go for the best experience? Let's be clear. An 'afternoon tea' is not just a cup of tea. It's an experience,...
read more